NEWS
Nauticast A2 meeting requirements for Bridge Alert Management (BAM) according to Standard IEC 62923-1:2018 in support of IMO resolution MSC. 302(87)
The Nauticast A2 has received external certification to work seemlessly in Bridge Alert Management (BAM) installations. This applies to software versions from 1.3.x upwards. The software may be installed on all current A2 devices.
September 2019
---
European Standard laying down Technical Requirements for Inland Navigation vessels (ES-TRIN) in force
Since 7/10/2018 the ES-TRIN standard brings uniform technical requirements for European Inland shipping replacing many local river regulations. For AIS devices approval according to the test standard 2.0 is mandatory for all new AIS installations, (prior only required for vessels navigating the Rhine since December 2015). It also introduces an obligation to undertake an installation check and operating tests by an approved specialized firm when the vessel certificate is renewed or in case of any conversion of the vessel likely to affect the conditions in which the equipment operate. Test certificates must be kept onboard. The complete standard can be downloaded on the cesni.eu website: ES-TRIN Standard (English).
October 2018
---
Nauticast awarded "Best Maritime AIS Technology Specialists 2018"
Nauticast has been awarded "Best Maritime AIS Technology Specialists 2018" by International Transport News. Each of the award winners is chosen through a combination of votes gathered from their network of respected industry partners and rigorous in-house research. We accept the award with pride and humbleness and take it as a big motivation to permanently work on further improving product and service quality and customer satisfaction.
The 2018 Maritime & Shipping Awards press release can be found here.
October 2018
---
Link2AIS version 4.2
Link2AIS version 4.2 facilitates firmware updates for the Nauticast B2 as Link2AIS will now detect available updates automatically and guide through the installation. There is also a new webservice integrated for resetting the MMSI on a Nauticast B2 or a Nauticast B-300.
September 2018
---
New Firmware for the Nauticast B2
The latest firmware update for the Nauticast B2 adds a communication test to check proper installation and VHF operation. It also optimizes sending behaviour in crowded areas when many slots are taken by class A vessels. A new USB driver enhances USB stability. For installation of the latest firmware connect the B2 to the latest version of Link2AIS.
June 2018
---
CCNR study on the use of AIS in Inland Navigation on the River Rhine
The Central Commission for the Navigation of the Rhine (CCNR) have conducted a survey on the use of Inland AIS devices and electronic chart displays on the River Rhine. The survey covers many practical topics from installation to benefits, but also problems experienced. Quite a high number of respondents reports to have experienced problems with their AIS/ECDIS in some way, which contrasts to our own experiance of constantly low numbers of warranties and support cases for both of our devices (for the Nauticast A2 the number of warranties and repairs together during the 3 year warranty period remains below 1%). To read the full study: https://www.ccr-zkr.org/files/documents/ris/enq_Ais_e.pdf
January 2018
---
New Link2AIS version 4.0
Link2AIS version 4.0 is now available for download. It will support both the Nauticast B2 and the B-300. We have enhanced the user interface and added features for monitoring and controlling the AIS.
December 2017
---
Now available! Upgrade Options from old Nauticast AIS, ACR X-Pack, Saab R4, Oceansat or L3 Inland
We make switching from some of the most popular devices on the market to the Nauticast A2 easy. Enjoy Nauticast A2 quality while leaving most of the current installation like connection box and data connections in place. For Details see
November 2016
---
Nauticast B2 US Coast Guard and FCC approved
As the carriage obligation in US waters has been extended, each self-propelled vessel of 1600 or more gross tons needs AIS equipment. For details see USCG AIS requirements. The Nauticast B2 is USCG (165.156/23/0) and FCC (2AEIINAUTICASTB2) approved and therefore is the perfect choice for smaller vessels and fishing boats to fulfill their obligation. While reliable in operation, versatile in supported configurations and ship integration the complete set Nauticast B2 (P/N 3001001) is a highly economical solution. For all vessels that need to be equipped with class A AIS, the Nauticast A2 of course offers the relevant US approvals, too.
March 2016
---
AIS Training via Skype
To improve AIS skills and also fulfill regulatory training requirements the following modules are now available:
General AIS Introduction (approx. 1hrs)
Nauticast A2 - Installation and Operation (approx. 1.5hrs)
ACR/Nauticast AIS, X-Pack, .. - Repair and Service (approx. 1.5 hrs)
Technical Requirements:
Windows PC with standard Internet
Speakers
Microphone
All participants will receive training certificates. All trainings are supported by video and powerpoint presentations. Skype plugin will be provided during session opening.
January 2016
---
Important Changes to Inland AIS Regulation on the Rhine
The Central Commission for Navigation on the Rhine (CCNR) has adopted a new regulation requiring all Inland AIS devices installed from 1st Dec. onwards to be certified in compliance with Inland Test Standard Edition 2.0. Devices tested according to Edition 1.0 oder 1.01 may be installed until 30th Nov and operated thereafter.
As far as we know, the CCNR is the only authority requiring the adoption of the latest standard. As in the medium term other authorities for Inland waterways will follow the CCNR ruling, we highly recommend to install tested equipment according to Edition 2.0 only. Ships with an AIS installation date from 1st Dec. onwards will not be allowed to travel the Rhine with AIS equipment not tested in ompliance with Ed. 2.0.
All Nauticast A2 being shipped since a few weeks ago are tested according to Edition 2.0. They can be distinguished by the software version 1.1.14 and the Inland certification number R-4-305 on the label.
Please find additional information in the CCNR brochure on Inland AIS and Inland ECDIS.
French version: Précisions concernant l'obligation d'équipement en appareil AIS Intérieur
Dutch version: Informatie met betrekking tot de verplichting tot uitrusting met Inland AIS-apparaten
October 2015
---
Nauticast A2 successfully passed certification according to Inland AIS Standard Edition 2.0
Nauticast A2 has successfully passed certification according to Inland AIS Standard Edition 2.0 with WSV (Wasser- und Schifffahrtsverwaltung Deutschland). The new standard bring some minor technical clarification, a new simplified mode for entering dimensions and enhancements in administration of persons on board. The changes for Nauticast A2 installers and users are minimal as e.g. the simplified mode has been part of the Nauticast a" software for years. The relevant software version for the new standard is 1.1.14.
Note: Even though any Nauticast A2 with software version 1.1.14 will be technically equivalent to the certified devices, in a strict legal sense only devices also labelled with Inland registration R-4-305 may be deemed certified. For more details see the

A2 Product Sheet or please contact us if there are any question.
September 2015
---
New MED Module B approval for the Nauticast A2
The Nauticast A2 has been tested at BSH Cert (part of Bundesamt für Seeschifffahrt und Hydrographie) regarding the international standards ITU-R M.1371-5 and IEC 62288 Ed. 2.0. Changes done to comply to these standards include changes at the graphical interface (regarding alarms, SAR, ...) as well as technical aspects (e.g. regional multichannel operation). The approval number is 4581/001/4322749/15 and is valid till June 2020. Due to agreements with the US Coast Guard the USCG approval number 165.155/EC0735 with the Unique Identifier 4322749 has been issued. Details about the changes and information about additional introduced features can be found in the release notes, delivered with each Nauticast A2. If you have any specific questions, you can contact us directly.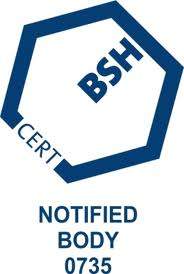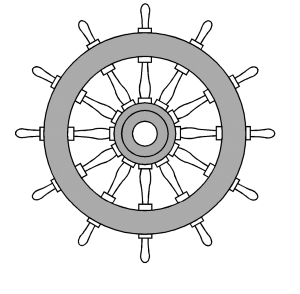 June 2015
---
Nauticast B2 received BSH - approval
Nauticast B2 received the type examination approval with the certificate number 4542/001/4322808/14.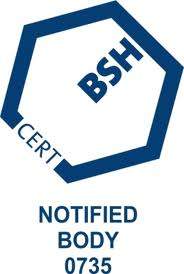 June 2014
---
AIS Annual Test Requirement
From 1 July 2012 all vessels fitted with AIS are required to have their equipment tested annually. The survey is to be carried out by a qualified inspector authorised by the administration or Recognised Organisation.
The new requirement is set out in IMO Resolution MSC.308(88) under new regulation 18.9 to Chapter V of SOLAS which states:
"The automatic identification system (AIS) shall be subject to an annual test. The test shall be conducted by an approved surveyor or an approved testing or servicing facility. The test shall verify the correct programming of the ship static information, correct data exchange with connected sensors as well as verifying the radio performance by radio frequency measurement and on-air test using, e.g., a Vessel Traffic Service (VTS). A copy of the test report shall be retained on board the ship".
Further information on the testing of AIS units can be found in IMO MSC.1/Circ.1252 "Guidelines on Annual Testing of the Automatic Identification System (AIS)".